Submitted by

Jemma Simpson

on 14 March 2019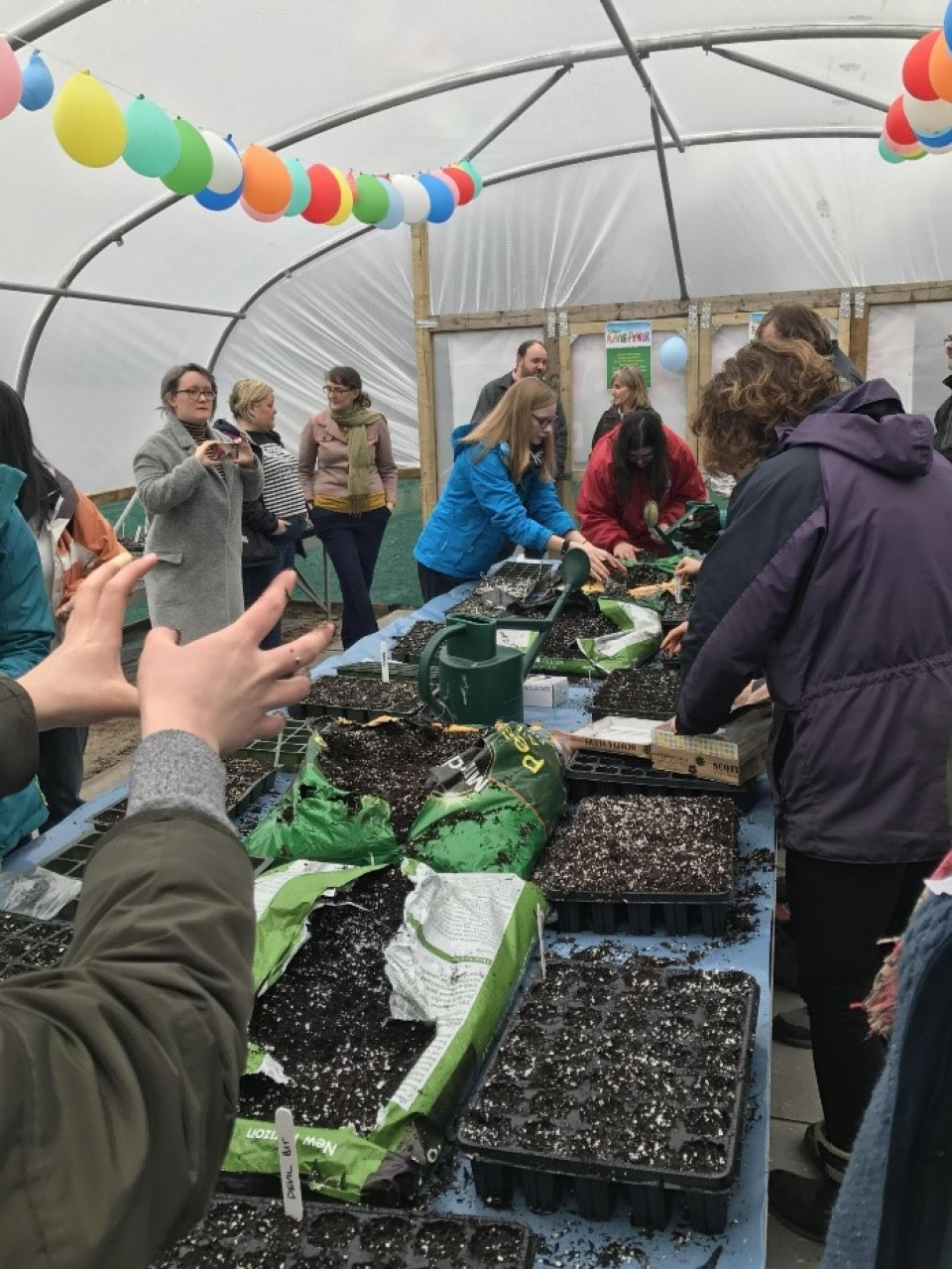 Potential impacts/benefits:
• Green space management: biodiversity/nature conservation
• Climate resilience: Local plants better adapted to local conditions, provide suitable resources for other species at the right time, reduces carbon footprint from transportation of plants
• Participatory planning/governance: community-led initiative
• Public health and wellbeing: reconnecting people with nature to boost mental/physical wellbeing
• Social justice/cohesion: activities for vulnerable groups; free training boosts skills and attachment to place/sense of ownership
• Potential for economic opportunities and green jobs: income generation and cost saving for Local Authority procurement
Pollok Country Park is Glasgow's largest park and the only Country Park within Glasgow. Pollok House and Estate were gifted to the City in 1966. The park represents the rich natural, built and cultural heritage of the Pollok containing extensive woodlands and gardens. It has been awarded Europe's and Britain's Best Park and is listed as a nationally important landscape in Scotland.
Housed within the park, Flower Power is a nature-based solution based around a social cohesion wildflower nursery. In response to the 97% loss of Britain's wildflower habitat, a community-run wildflower nursery was established as a collaboration with Glasgow City Council park rangers, TCV Scotland and Grow Wild. The nursery runs a year-round volunteering programme with a focus on social cohesion. They grow 10,000 locally-sourced, native wildflowers for parks, green spaces and community projects citywide. The nursery therefore provides a source of wildflowers for biodiversity projects across the city. As such, it provides a truly multifunctional focus by helping people and wildlife, reversing the decline of meadow and insect species.