Demand for nature-based solutions has increased exponentially in recent years as the concept has become widely accepted and encouraged by organisations from the European Commission to the United Nations. Nature-based solutions are complex, however, and most organisations do not have the capabilities in-house to design, deliver and manage them. However, finding skilled and experienced suppliers is a major roadblock in the wider uptake of nature-based solutions.
Nature-based enterprises can help to meet this challenge. They support cities, private sector and third sector organisations in the planning, delivery and management or stewardship of nature-based solutions in urban, peri-urban and rural contexts.
Nature-based enterprises (NBEs) use nature as a core element of their product/service offering. Nature may be used directly by growing, harnessing, harvesting or restoring natural resources in a sustainable way and/or indirectly by contributing to the planning, delivery or stewardship of sustainable nature-based solutions. Connecting Nature research has identified 11 sectors in which these enterprises are active, as well as ways to support them.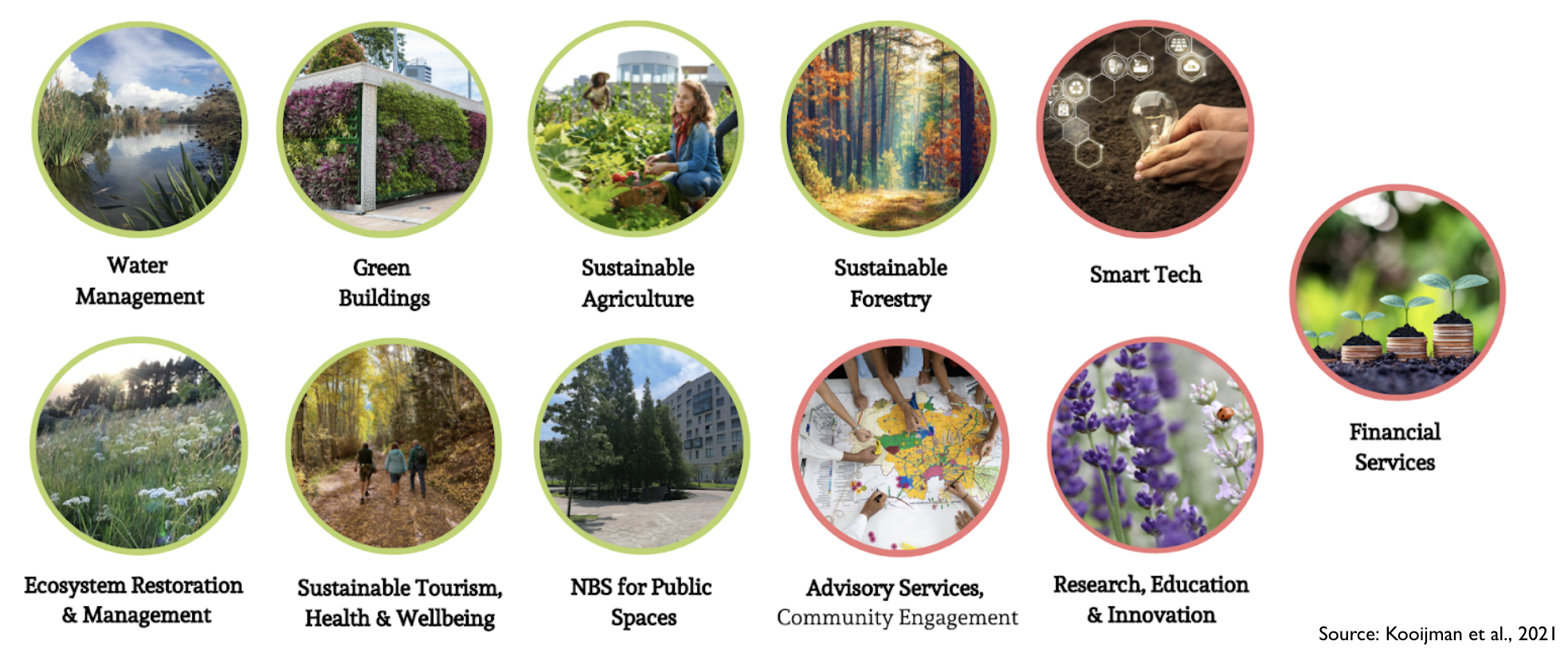 ---
CONNECTING NATURE RESOURCES
Below you can find an overview of relevant resources from the Connecting Nature project related to nature-based enterprises. 
Guidance
Reports
Papers
Blogs