Submitted by

admin

on 21 March 2019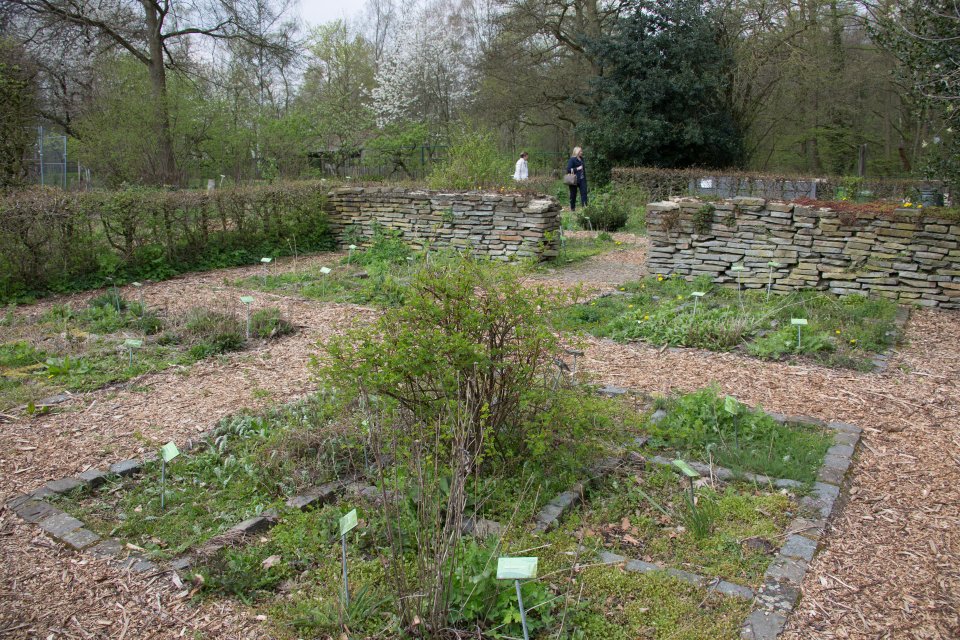 Objective:
Genk's multi-annual strategic plan for 2014-19 is a response to the closure of the Ford car manufacturing company. The main objective of the plan has been to use Genk's natural and human capital for sustainable value creation. Nature-based solutions are an integral part of the plan, used to create blue-green connections (top-down approach) and promote social inclusion (bottom-up approach).
Actions:
A first mapping exercise by ARTS (an FP7 project funded by the European Commission), revealed about 90 initiatives in Genk working around the topic of transition towards sustainability. Many of these transition initiatives provide multiple benefits. Only a minority of these should be described as nature-based solutions, although many have a direct or indirect link with biodiversity and/or climate change.
Both local initiatives and the local government play an instrumental role. Local initiatives are experimenting with alternative logics of value creation and new governance arrangements. They introduce and showcase alternative ways of thinking, doing and organising, and disseminate them to the wider public. Some initiatives even influence the wider system beyond the city boundaries through positive spillover effects, outward replication or reshaping of the governance context.
Urban farming (Modeltuin Genk Noord)
69 gardens have been created on an old industrial terrain, giving citizens with a broad spectrum of socio-economic profiles the opportunity to grow their own organic food. The gardens are attracting citizens with a broad range of social and ethnic backgrounds.
Bee Plan (Bijenplan)
This project was initiated by the city council with 3 benefits as initial goals:
creating better ecological conditions within the city for pollinators, especially the necessary food sources and nesting possibilities
inviting the active participation of the citizens of Genk by creating flower meadows in their gardens and installing bee hotels
Supporting bee keepers and encouraging them to collaborate with each other.
Green Corridor - Stiemerbeek Valley
In recent years, Genk has concentrated on developing a number of strategic urban projects to strengthen its urban fabric: the town centre, C-Mine, the THOR Park, etc. Nevertheless, there remains a prevailing sense in Genk that the urban fabric lacks cohesion because of defective relationships between these focal points.
The Stiemerbeek Valley, including Schansbroek (situated at the source area of the Stiemerbeek stream), appears to have the potential, as a strong green-blue artery and a soft recreational network, to combine several nature-based solutions to meet a number of societal challenges including sustainable urbanisation, the restoration of degraded ecosystems, adapting to and mitigating climate change and improving risk management and resilience.
Heempark
In 1971, the Genk city council bought 5 hectares of former agricultural land to enlarge one of their city parks. Local citizens convinced the council to develop the area as a miniature model of the agricultural landscape as it used to be. In 1991, they organised themselves in a not-for-profit non-governmental organisation. The increasing number of visitors forced the organisers to professionalize their activities. Today the NGO works closely together with the city council and the area has become an educational nature and environment centre. Nature-based solutions are the backbone of the educational activities.
Lessons learned:
Small-scale nature-based solutions projects can grow significantly when managed well. The FP7 project ARTS identified in the Genk Roadmap several mechanisms that could increase the impact of nature-based solutions:
Replicating: take-up of new ways of Doing-Thinking-Organising (DTO) of one transition initiative by another or by different actors spread these new ways. 
Coupling, or partnering: pooling and/or complementing resources, competences, and capacities exploit synergies to support and ensure the continuity of new ways of DTO. 
Upscaling: increasing the number of members, supporters or users of a single transition initiative spreads these new ways of DTO. 
Instrumentalising: tapping into and capitalising on opportunities afforded by the multi-level governance context of the city-region strengthens new ways of DTO locally. 
Embedding: aligning old and new ways of DTO integrates them into city-regional governance patterns. 
Financing:
Due to the closure of the coal mines in the second part of the 20th century and the disappearance of the car manufacturing industry, Genk has received large subsidies from the Flemish Government through the LRM (Limburgse Reconversie Maatschappij) to initiate a transition in the city's economy. The European Regional Development Fund also invests in the region. The large green areas in and around the city have prompted Genk to seek to become Belgian's capital in sustainable development. The city council has opted for a binary strategy: a bottom-up approach where citizens and non-governmental organisations take initiatives (e.g. Heempark, urban farming, bee plan, etc) and a top-down approach for larger investments in infrastructure (e.g. La Biomista, Green4gray). The city council provides financial and non-financial support to smaller projects. It makes use of FP7 (ARTS) and Horizon 2020 (Connecting Nature) funding to provide scientific support to those projects. For the larger infrastructural projects, additional funding is sourced from Interreg or in collaboration with private funders (La Biomista).
Challenges:
Genk is a city marked by transitions. In 1900 it was just a village with around 2500 inhabitants. In the first part of the 20th century, as a result of the industrial revolution, coal mining became an important source of income. Mining activities changed the city significantly, in terms of both landscape (coal spoil tips, pine forests, etc.)  and urban planning. A second major transition happened in the second part of the 20th century when coal mines started closing and the city attracted large industrial companies, especially in car manufacturing. Today, with 65 691 inhabitants (2016), the city is undergoing a third transition as the car manufacturers close their factories. Today Genk has chosen a new strategy focusing on sustainable development. Bridging old and new, a working-class town with a knowledge-based economy and its green and industrial heritage, have inspired the city's slogan "Harmony in contrast, that is what it's all about".
Impacts:
Several dozen NGOs and hundreds of citizens are directly involved in nature-based solutions initiatives. Several projects have recruited additional personnel, leading to several dozen additional employees. An increasingly strong evidence base shows the positive effects of access to green spaces on social cohesion in the city.
Multiple Benefits:
Urban farming (Modeltuin Genk Noord)
The initial objective of this initiative was to increase social interaction, including involving many non-ethnic Belgians, to create a stronger sense of identity, belonging and community. At the same time, this project involves the local community in green space management on a former abandoned railway area. The local production of food reduces food costs. Providing access to more green spaces for Genk's population also relieves the recreational pressure on areas with more sensitive biodiversity. Social learning about urban ecosystems focuses on the non-use of pesticides, which reduces local pollution.
Bee Plan (Bijenplan)
The main focus of this project is to increase the availability of green areas in the city (including local ecological restoration of nature) and reduce pesticides, thereby providing a healthier environment for pollinators and enhancing the adaptability of the pollinator population. The project also contributes to ecosystem connectivity and carbon sequestration. The presence of more green areas in the city relieves the recreational pressure on more sensitive areas.
Green Corridor - Stiemerbeek Valley
The creation of a green-blue artery in the Stiemerbeek Valley has ecological, climatological and recreational objectives. This green corridor will better connect landscapes and areas with high value nature. Additional benefits include more evapotranspiration, less heat stress, greater carbon storage capacity (carbon sequestration), better infiltration and air purification. The creation of green corridors in the city also provides an opportunity for local ecological restoration. The additional green space will also be used for recreation, sport and leisure activities, improving health. Bike paths will reduce the use of public transport (and thus energy consumption).
Heempark
Heempark is a miniature model of the agricultural landscape as it used to be. Organic farming here provides locally-produced food without the use of pesticides. The park also offers a recreational area and playground for children, diverting recreational use from areas with more sensitive biodiversity. The park increases biodiversity and encourages community engagement, acting as a meeting place for different socio-economic profiles.  Local ecological restoration increases carbon sequestration and storage.
Integration:
Nature-based solutions are an integral part of Genk's multi-annual strategic plan, without being an objective in themselves. Rather, they are an instrument for increasing the social cohesion between the very diverse socio-economic population groups living in Genk.
Stakeholder Participation/Participatory Planning and Governance:
Many small nature-based solution projects in Genk have been initiated by the local community.
The local government, building on a strong history of social innovation, is committed to cultivating a pioneering culture of transformation, co-creation and empowerment. The administrative agreement 'Creating the city together' enables citizen engagement, participation and bottom-up initiatives. To that end, the government is investing in institutional innovation by organising learning for transitions and systems change, setting up a cross-departmental transition team and investing in long-term support structures, like the district management team, to connect and align bottom-up and top-down dynamics. 
On 3 and 4 March 2013 Genk, organized G360, a citizens' brainstorming session, asking its citizens to come up with smart, innovative and daring ideas to inspire the city council when further developing its multi-annual strategic plan.
The FP7 project ARTS developed close links with stakeholders, policy makers and users outside the consortium. They contacted and studied about 90 initiatives in Genk that are concerned in one way or another with sustainability.
Citizens of Genk are directly involved in several projects, for example by actively participating in the creation of flower meadows in their gardens, installing bee hotels, and practicing urban farming.
Potential for new economic opportunities and green jobs in the EU and in global markets:
Most of the small-scale projects have the potential to generate limited economic opportunities and green jobs. However, due to the large number of projects, the number of economic opportunities and green jobs created can be seen as considerable (a few dozens of jobs created, no economic figures available). Some initiatives even influence the wider economic system beyond the city boundaries via positive spillover effects and outward replication.
One indirect effect is more social interaction, including many non-ethnic Belgians, giving them an improved sense of identity and a feeling of belonging to the community. This social interaction often leads to better integration in the community and more job opportunities.
Success and Limiting Factors:
While the local governance context is currently favourable for accelerating sustainability dynamics, it remains very fragile with a number of barriers hindering the scaling of more sustainable ways of thinking, doing and organising. Transformative change trajectories also entail tensions that require conscious reflection and new ways of balancing trade-offs. 
Transition entrepreneurs are rare in the city and run the risk of being overburdened. 
Transition initiatives often struggle to reach citizens outside the local sustainability scene, especially those with foreign roots, young people and citizens who are not highly educated.
The growing prevalence of an austerity discourse impedes acceleration dynamics, cutting resources and fuelling uncertainty and competition.
Most transition initiatives depend on external support and are thus quite vulnerable when the context changes.
Cross-domain and cross-sector initiatives are rare, although they can generate additional value and more efficient use of resources. 
Organisation and coordination between initiatives is still underdeveloped. 
Despite the intention to promote a pioneering mentality, several policy approaches and governmental arrangements are still strongly grounded in old ways of thinking, doing and organising, so not well equipped to incorporate novelties. This hampers more systemic change by maintaining silo and sectoral thinking and compartmentalisation. 
Environmental sustainability is regarded as a distinct policy program, reflecting the outdated paradigm 'nature-versus-economy'. Accordingly, it is not yet embedded in city-making practice, which hampers discourse of genuine transformation. 
Drivers:
On 24th October 2012 Ford, the car manufacturer, announced the closure of its manufacturing plant in Genk.
This has driven Genk into new economic pathways. The city council decided to use Genk's natural and human capital for sustainable value creation. The city's multi-annual plan describes a strategic vision for the future of Genk. Driven by the ambition to become Belgium's capital of sustainability, Genk is focusing on a large set of innovative projects linked to its central theme of sustainability. To achieve this, Genk is collaborating with European, regional, provincial and local authorities and organisations. Making use of the subsidies available on those levels, Genk is also participating in FP7 (ARTS) and H2020 projects (funding applied) linking scientific questions to the many projects tackling sustainability, including nature-based solutions.
The green-blue corridor that Genk is developing in the Valley of the Stiemerbeek is co-funded by the Interreg project Green4Grey, which stands for 'green and blue infrastructure for grey peri-urban landscapes'. With this Life+ project, the Flemish Land Agency is investing, together with partners, in the design and development of green and blue landscape elements in the Flemish belt around Brussels and in 'De Wijers', a pond and valley system in the peri-urban area Hasselt-Genk.
Monitoring and evaluation:
No actual monitoring or evaluation system is in place to understand whether nature-based initiatives are succeeding. The FP7 project ARTS was the first to summarise all existing projects and give an indication of how successful they are.
Impacts of EU research and innovation projects:
EU research and innovation projects are systematically linked to local initiatives to give them additional scientific and technological support for achieving their goals. The ARTS project (FP7) developed an acceleration roadmap, supporting the city to govern its activities aimed at accelerating the sustainability transition. Although what is considered "sustainable" will always be defined differently by different groups of actors in society, the acceleration roadmap is designed to facilitate relevant reflection, negotiation, learning and collaboration in a constructive and productive way. It is attuned to the local context in Genk, building on both local knowledge and the local sustainability dynamics. 
Contacts:
Erica Meynaerts, EnergyVille, VITO (ARTS-project)
Peter Vos, Afdeling leefmilieu en duurzame ontwikkeling, Stad Genk
Further information
ARTS project, 2015. GREENSPIRATION: GENK'S NATURAL CAPITAL AS A DRIVER FOR SUSTAINABLE VALUE CREATION, Report from Transition Platform Meeting, June 9th 2015, Genk. ARTS, 3 pp (acceleratingtransitions.eu/wp/?wpdmdl=1344)
ARTS project, 2015. Accelerating sustainability, Cultivating the conditions for accelerating local sustainability dynamics in Genk. ARTS, 21 pp (acceleratingtransitions.eu/wp/?wpdmdl=1531)
City Council Genk, 2014. Meerjarenplan 2014-2019, Strategische nota. City Council Genk, 54 pp
City Council Genk, 2014. Meerjarenplan 2014-2019, Financiële nota. City Council Genk, 8 pp
City Council Genk, 2014. Meerjarenplan 2014-2019, Toelichting. City Council Genk, 171 pp
City Council Genk, 2014. Bijenplan 5.5. City Council Genk, 12 pp (https://www.google.be/url?sa=t&rct=j&q=&esrc=s&source=web&cd=2&ved=0ahUK...)
Lambrechts, L. & S. Hermans, 2013. Landinrichting Schansbroeck. Vlaamse Landmaatschappij, 84 pp (https://genk.be/dsresource?objectid=23881&type=org)
Vlaamse Landmaatschappij, 2016. Inspiratiegids, ecologisch groen op bedrijventerreinen. Green4grey, 40 pp (http://green4grey.be/sites/default/files/inspiratiegids_bedrijven.pdf)